The Port Arthur Historic Site Management Authority (PAHSMA) was created in 1987 to preserve and maintain the Port Arthur Historic Site – a major Australian tourism destination and one of the country's most important heritage sites.
In 2011, PAHSMA also became responsible for the Coal Mines Historic Site and Cascades Female Factory Historic Site. All three sites (known collectively as the Port Arthur Historic Sites) are included on the UNESCO World Heritage List as part of the eleven sites comprising the Australian Convict Sites World Heritage Property, which was inscribed in 2010.
Legislation
PAHSMA is a Government Business Enterprise and operates under the provisions of several principle acts of the Tasmanian State Parliament:
PAHSMA is committed to the aims and objectives of the Public Interest Disclosures Act 2002 (the Act). It does not tolerate improper conduct by its employees, officers or members, or the taking of detrimental action against those who come forward to disclose such conduct.
Vision
The Port Arthur Historic Site Management Authority is globally recognised for excellence in telling the Australian convict story through outstanding conservation and tourism experiences.
Our Statement of Purpose
To conserve and enhance the heritage values of our World Heritage convict sites and to share the stories of these places and the people connected to them.
Our Board
Members of the Port Arthur Historic Site Management Authority's Board are appointed by the Tasmanian Government.
Members bring a wide variety of skills and knowledge from across a range of disciplines and arenas of business, heritage management and public life to the organisation.
Grant O'Brien AICD, Chair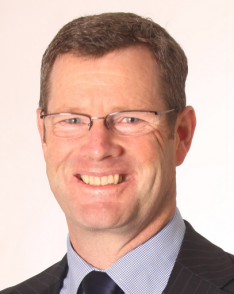 Tasmanian born, Grant O'Brien was appointed as Chair to the PAHSMA Board in December 2019. His 29 year career with one of Australia's largest publicly listed companies, Woolworths, has provided extensive skills in Finance, Commercial and Business Operations, Marketing and Retail. Grant was a former Chairman for both Australian Leisure and Hospitality and Hydrox Holdings in addition to being a member of the Business Council of Australia, a Director of the Global Consumer Goods Forum and Chairman of the Retail Council of Australia.  Grant is currently a member of the Tasmanian Government's AFL task force, a Director of the Avners Pancreatic Cancer Foundation and is Deputy Chairman of the Stars Foundation.
He enjoys keeping fit, bushwalking and family time.
Hon Michael Field AC, Deputy Chair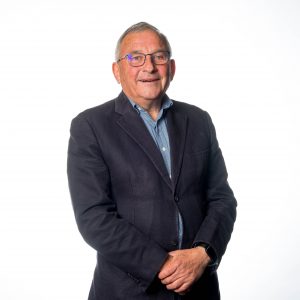 BA, LLD(HON)
Michael Field was appointed to the PAHSMA Board in December 2005. A former Premier of Tasmania, in January 2013 Michael assumed the position of Chancellor of the University of Tasmania.
Michael is the Chair of the PAHSMA Audit and Governance Committee.
Stephen Large
Stephen Large has been the Chief Executive Officer of the Port Arthur Historic Site Management Authority since 1 July 2000. Prior to this, for a period of 11 years, Stephen was employed by the Tasmanian State Government as the North West Regional Manager of the Department of State Development.
He is a Fellow of the Financial Services Institute of Australasia and a Graduate Member of the Australian Institute of Company Directors.
Following the January 2013 bushfire disaster, Stephen represented PAHSMA on the Tasman Emergency Recovery Management Committee and is the Secretary of the Rotary Club of Tasman Peninsula.
Kristal Buckley AM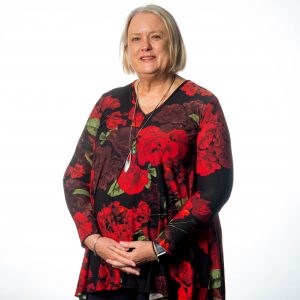 BA (Hons), DipSocSci, MPubPol, GradCertHigherEd
Kristal Buckley is a lecturer in Cultural Heritage at Deakin University. She is an experienced cultural heritage practitioner with more than 30 years' professional experience in cultural heritage practice and environmental policy and holds professional qualifications in the disciplines of anthropology, archaeology and public policy. Before joining Deakin University, she worked in government, consulting and the community sector. Her work includes indigenous and non-indigenous cultural heritage assessments, teaching and management projects, with an emphasis on community involvement, the cultural values of nature, and cultural landscapes. She is currently involved in the processes for cultural heritage evaluation and conservation through implementation of the World Heritage Convention and other international instruments.
Kristal is an international Vice President of the International Council on Monuments and Sites (ICOMOS) and a past president of Australia ICOMOS. She has represented ICOMOS at the annual session of the World Heritage Committee since 2007. Kristal was appointed a member of the Order of Australia in 2013 for services to cultural heritage and education.
Hon Peter McKay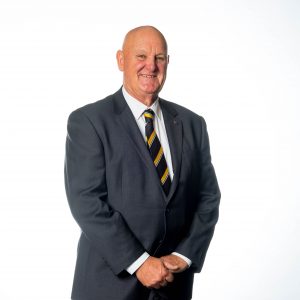 Peter McKay's varied and challenging business and working life has provided him with a comprehensive understanding of the political process and a strong empathy with the needs of rural and regional Australia. He has successfully combined business investments with an extensive political career in the Tasmanian Legislative Council between 1976 and 1999.
Peter served as a Cabinet Minister from 1986-89 and again from 1992-98, including as Minister for Community and Health from 1996-98 and as Deputy Leader of the Legislative Council from 1986-89. His business interests have included primary production of sheep, vegetables, poppies and cereals, vegetable seed production and vineyards as well as tourism developments including jet boating on the River Derwent and as a member of the Navigators management team, ferry operators in Southern Tasmania.
Peter's background has provided him with an extensive network across all political spectrums, in business and industry. He has wide experience in community consultative processes and in the particular challenges and processes associated with the implementation of Government policies. His strong business background has proven an invaluable adjunct in determining a balance between commercial realities and Government policy directions.
Roseanne Heyward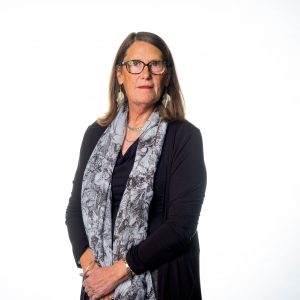 Roseanne Heyward has longstanding and strong ties with the local Tasman community, having grown up in Koonya, attended school at the Tasman District School then as a boarder at The Friends' School in Hobart.   After travelling overseas and returning to Hobart to work and raise a family she returned to Koonya to live in 1995.   Ms Heyward is actively involved as a volunteer with a number of community organisations.
Roseanne has served the Tasman community in the role of Councillor on the Tasman Council while also demonstrating leadership, stakeholder engagement, communication skills and sound judgement in her roles as both Deputy Mayor (2007-2014) and Mayor (2014-2018). Prior to the Tasman Council roles, Ms Heyward was employed as a Practice Manager of a specialist medical clinic for 15 years.
Our Values
Our Values give us our sense of identity as an organisation, describing the core qualities that underpin how we work together to support the goals and future success of PAHSMA;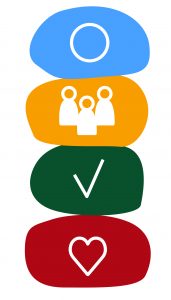 Unity – We work as one to achieve PAHSMA's Purpose and vision
People Matter – We acknowledge and show respect to our people – past, present and future
Accountability – We hold ourselves, and each other, accountable for our actions and behaviours
Passion and Pride – We are committed to being world class